TODAY, THROUGHOUT THE YAP ISLANDS, THERE ARE MANY DESCENDANTS OF THE DOLPHIN MAIDEN AND HER HALF-HUMAN DAUGHTER, WHO ARE ALL PART OF THE MATRILINEAL CLAN OF THE GUCHIG (NIK NI GUCHIG).
AS WITH ALL YAPESE LEGENDS, THERE ARE LESSONS TO BE LEARNED FROM THE
STORIES.
WE HAVE BEEN INVITED TO A DANCE.
LET'S GO!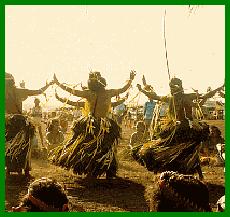 WE WILL RETURN TO THE OCEAN FOR A REFRESHMENT AND A SWIM IF YOU WANT.
WE CAN SIT AROUND AND TELL STORIES. WE CAN COME BACK EARLY IN THE MORNING AND WATCH A BEAUTIFUL YAPESE SUNRISE.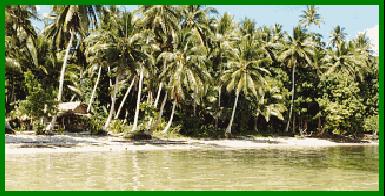 A FOND FAREWELL UNTIL OUR NEXT VISIT
RETURN TO VISITS 1, 2, 3, 4, 5, 6, OR 7
CONTACT JEANNE